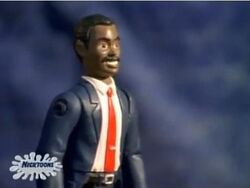 "Blast it!"
This article is a stub. You can help the Action League Now! Wiki by expanding it.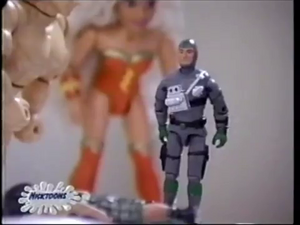 Stench Diver
is
Stinky Diver's
brother. He appears in the episodes,
Stink or Swim
and
Turkey of Terror
.
Like his brother, Stinky, Stench is made from a 1994 Battle Corps G.I. Joe Shipwreck action figure, the main differences being Stench's gloves and flippers are green instead of red and he does not wear a scuba mask.